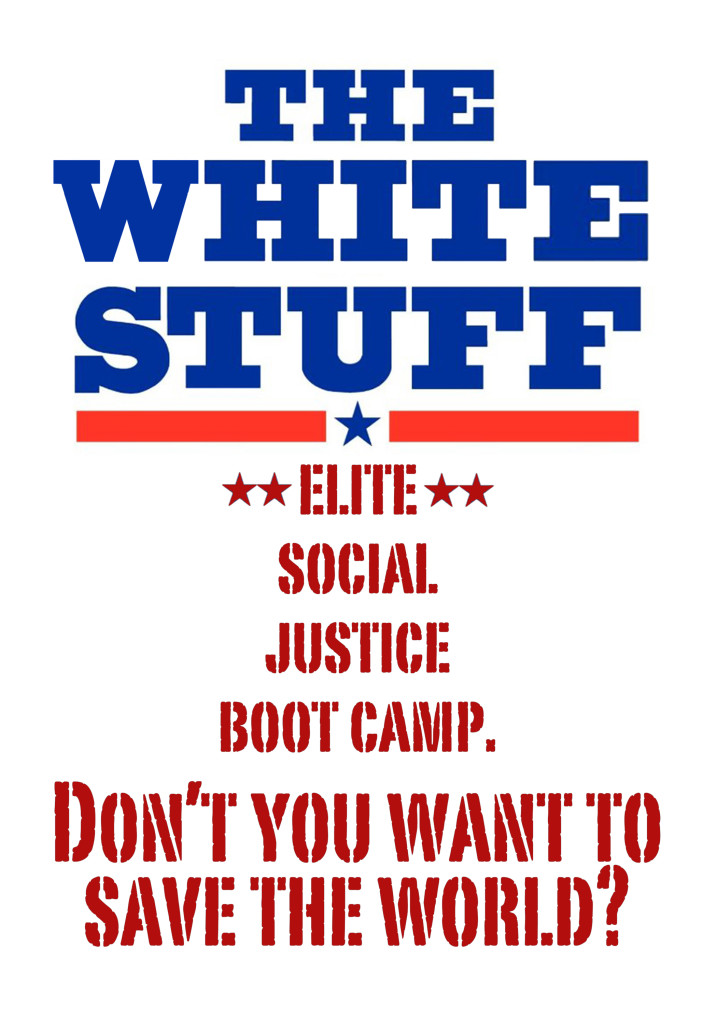 COMING SOON!
Whites, do you have what it takes to save the world? Come put yourself to the test!
The White Stuff is a social justice boot camp for the modern, savvy white who knows a lot, but knows they can know better. Through interactive activity stations, deep learning spaces, and a scientifically sound system of anti-racist calibration, well-meaning whites will learn how they can help save the world. We need YOU!
People with white friends are free to drop them off for learning or are welcome to attend alongside in a parallel track where their broader views and experiences will be of great value. Refreshments provided in this track.
March 23rd, 24th, and 25th, 2017
at CounterPulse, 80 Turk in San Francisco
Doors at 7, show at 8 each night
Devised by Anna Martine Whitehead, Annie Danger, Brontez Purnell, and Elena Rose Vera